Satellite Communication Modules
Tiantong civil satellite mobile communication module integrates Tiantongsatellite mobile communication and navigation. The module integratesWeitong/BeiDou baseband chip, Weitong/BeiDou RF chip, power amplifier, power management, storage and other peripheral chips. It has the capacity ofvoice, short message and data transmission of satellite mobile communication, and has the functions of Beidou B1 and GPS L1 satellite positioning. It has thecharacteristics of small size and high integration.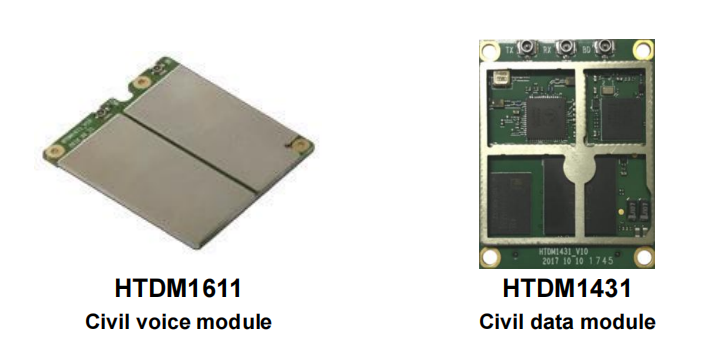 The satellite mobile communication baseband chip series developed by HwaCreate adopts SOC architecture and advanced process design, with lowpower consumption, high integration, full functional components. The chipintegrates Tiantong satellite mobile communication and Beidou/GPSpositioning as a whole, which realizes integrated design of communication andnavigation.

Hwa Create Technology Co.,Ltd.