On September 29, 2022, after 15 years of overcoming difficulties, COMAC919 won the model certificate issued by the Civil Aviation Administration of China, and the Chinese people have made historic achievements in pursuing the dream of large aircraft! This is an important milestone on the road of becoming a powerful aviation country in China.
Hwacreate had the honor to participate in the system construction of Beidou Navigation and Tiantong Satellite Communication, but also in the whole process of C919 from design to manufacturing to test, flight test and airworthiness, and contributed our own strength to the key technology breakthrough and test support in the verification phase of the C919 development phase.
Hwacreate has provided simulation test services for the development of C919 and system verification environment for cabin, power fuel, information system, localization display system, etc. The demand management system developed by Hwacreate provides a management platform for C919 demand analysis, demand tracking and demand control; Cabin system integrated test bench, used for C919 cabin system test verification; Information system integrated test bench, used for C919 information system test verification; Integrated test system for aircraft power unit, used for testing and verification of C919 aircraft power unit; Integrated test management system for C919 integrated test management; Digital simulation environment of flight control system, used for digital simulation of C919 flight control system; Environment control hydraulic universal test bench, used for C919 environment control hydraulic test; Localized display and control system test platform, used for C919 localization display and control system test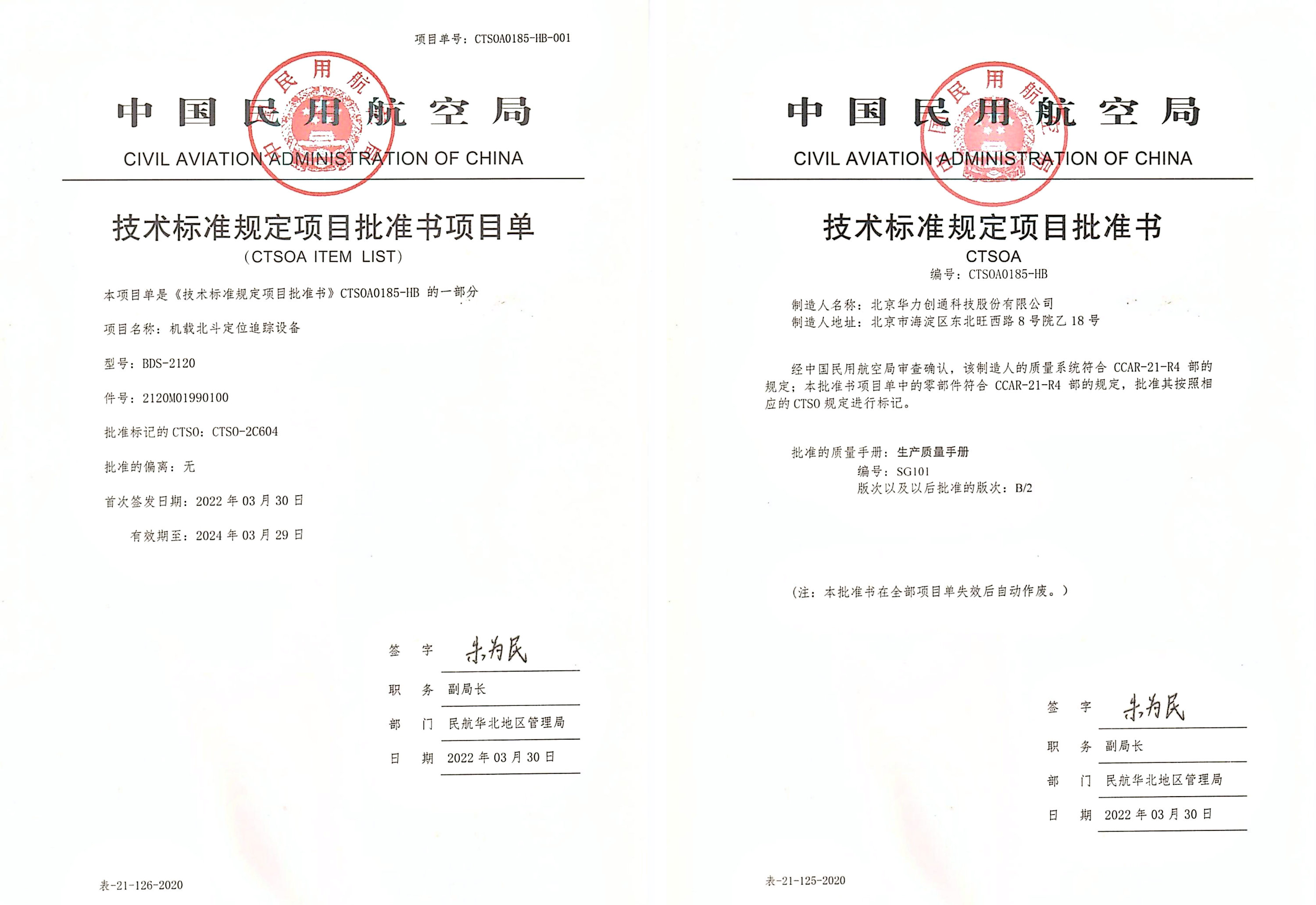 In 2019, three C919 test planes achieved their first flight. The airborne Beidou positioning and tracking system independently developed by Hwacreate was installed in the C919 test aircraft, completing the Beidou application flight test of C919 aircraft, and verifying the feasibility of Beidou positioning and tracking system and short message tracking system in civil aircraft. On March 30, 2022, Hwacreate airborne Beidou positioning and tracking equipment passed the airworthiness certification review of the Civil Aviation Administration, and obtained a "pass" to enter the civil aviation field.
In 2020, COMAC organized on-site supplier review, and Hwacreate completed all reviews and became a first-class supplier of COMAC.